Deer Creek Audio Custom Steel Stands
Hand Crafted by Master Artisans - Colorado USA

Overview

 --  Deer Creek Audio offers custom variations on our standard line of Steel Stands featuring:
Heavy 14 gauge steel provides tremendous mass, strength and excellent acoustic characteristics, 250lb capacity

Resonance is suppressed with a limestone acrylic composite core, resulting in a very solid, inert speaker base

High durability satin black textured powder-coat beautifully compliments classic speaker designs
 

Design and Fabrication Process

 
--  The process begins with the creation of a proposal based on your speaker model dimensions and required desired features.  Before fabrication begins a set of drawings are generated based on the proposal, which you then approve and/or edit. Fabrication time is generally between 20 to 40 business days dependent on our next batch production run.
Ordering Process
 --  Once we have agreement on the specifications and price, your Steel Stands are set up on this site with a unique model number where you can order with a credit card or PayPal.
See Below
 --  Examples - Production History -- Price Worksheet
Please contact us with any question you may have.
Examples of Custom Steel Stand Designs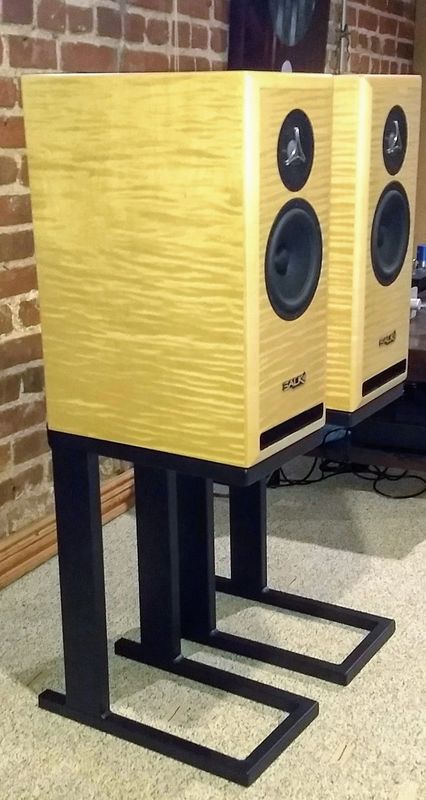 Type SS for the Salk SS 6M.  A stunning design combining grace and massive strength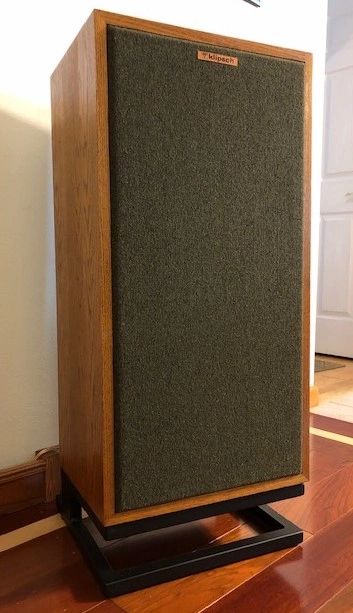 Type K Steel Stands for the Klipsch Forte.  A Sleek low profile design with a slight 2° tilt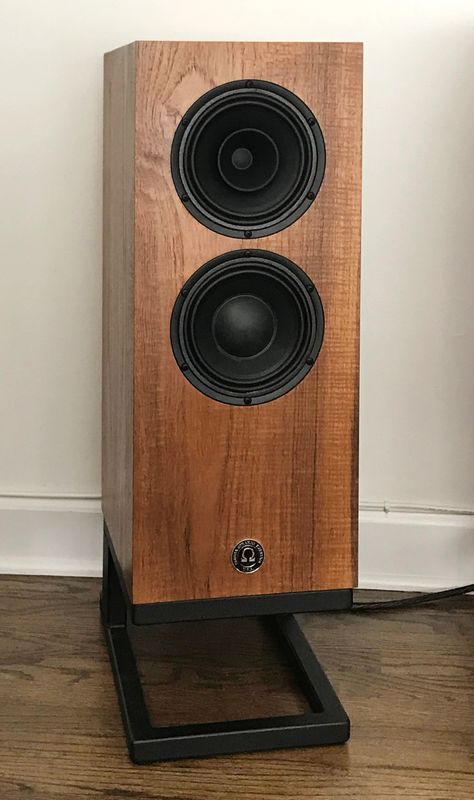 Type OA Steel Stands for the Omega Audio's.  They have a slight setback from the cabinet, height of 7" and a 5° tilt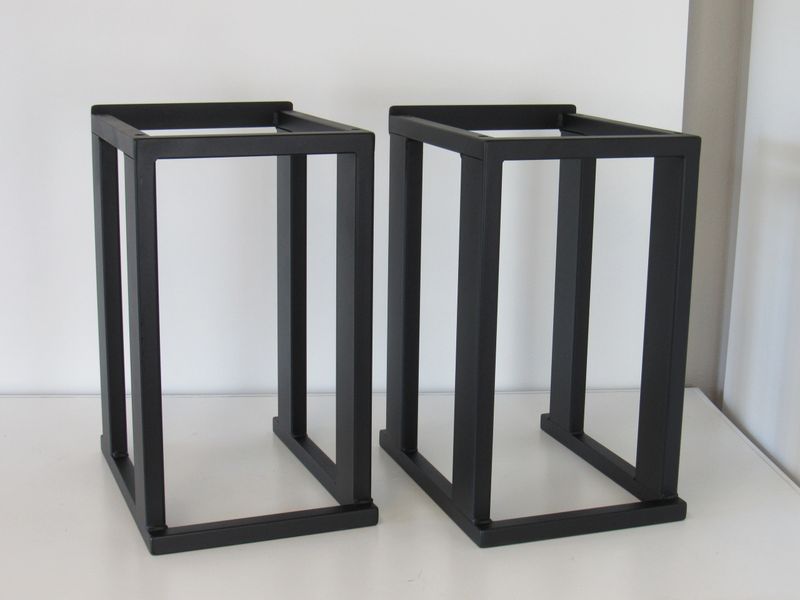 Steel Stands Type AT for ATC SCM50ASL's have quad risers, shot drilling access & plugs, 20" height

Type SD Steel Stands are a classic design for the Spendor SP 1/2.  They feature a front height of 12" and a 5° tilt

Type HA stands are a sleek design for the Harbeth 30.1.  They feature an elegant open front base, 23" height and 2° tilt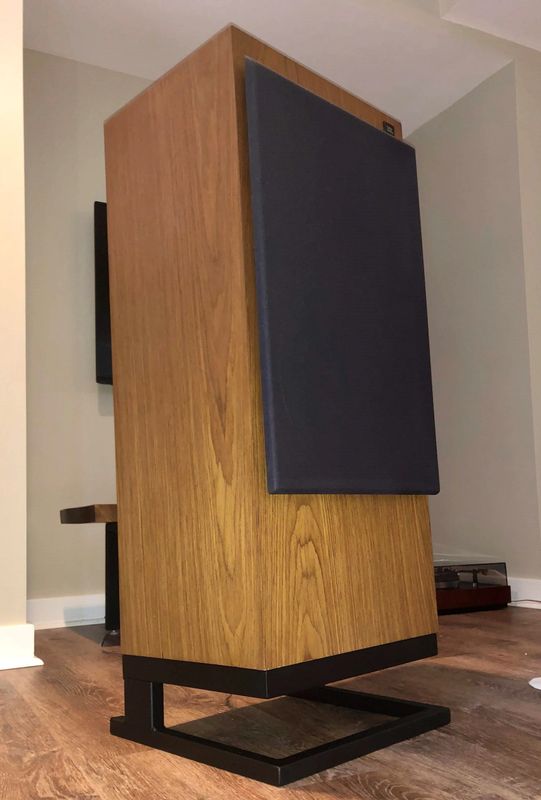 Type JP stands are designed for the tall JBL L100t's and feature a ¼" x 1-½" steel bar top structure which allows the L110t's factory black base to drop in and be concealed. The 2° and 5.75" front height make for great performance and room appeal

Type TC stands are a sculpted design for the for Tannoy Cheviot featuring threaded spike inserts and quad risers

Type KD stands are an elegant slender design for the Klipsch RP-160M a 18" front height


Type LT stands are designed for the JBL L100 and provide a 16" base height
Type JD stands are designed for venerable JBL 4365 which take advantage of their tremendous weight capacity and rigidity


Type HT stands were designed for the Harbeth 7ES-3 and have the capability for 100% lead shot filling


Type KT stands feature a tall back and extended rear supports


Type IK is built for the Infinity RS 6 Kappa
Type TR stands are designed for Tyler Acoustic Towers with a low profile and significant depth.
Type CV stands are designed for the Cerwin Vega VS-120's a large design spanning 16.25" while maintaining a 250lb capacity. Note the five limestone acrylic composite injection ports
Custom Stands Designs Production History
Pricing Worksheet